More product information
About the product
The control unit BT-2004 meet all the requirements that are required to operate a special signal system.
Benefits
Standard functions:
Beacons on including horn ring preselection
Continuous signal
Possible functions:
Front flash
High power front flash
Work and search lights
LED displays
Backlighting
Radio main switch
test
3. Beacon
etc.
4 control LEDs e.g. for:
Beacon control
City / country signal
indicator
Headlights
LED display
etc.
Illuminated keys (with night locator lighting)
Possibility of an acoustic signal when a function is activated
Function locks according to customer requirements
CAN bus
Drawings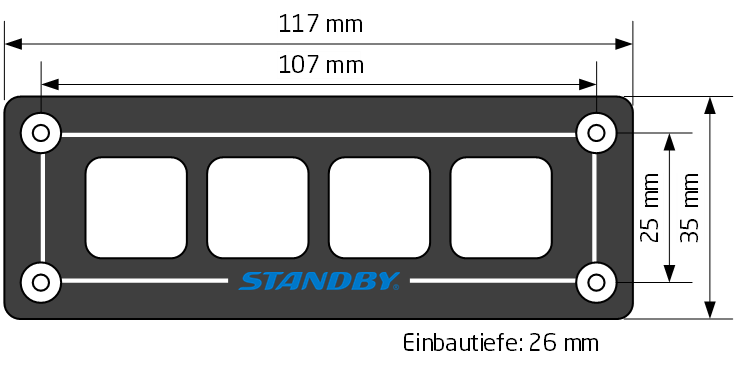 Technical Data
Operating Voltage

10 - 30 VDC

Nominal Voltage

12/24 VDC

Interface

Hard wired, CAN-bus

Number of Buttons

4

Mounting

Built-in

Housing Colour

Black

Dimensions

117 x 35 x 26 mm

Weight

86g

Protection Class

IP 54

Approvals

ECE R65 10R